Top 5 places to visit in Astore
Astore Valley is at the foot of the second highest peak of Pakistan and the ninth-highest peak in the world, Nanga Parbat. Furthermore, it is a collection of almost 100 small and large towns. There are amazing lakes, lush green meadows, Sky touching high mountains, Snowy peaks, and Waterfalls that are interesting for adventures and entertainers. Some of the beautiful landscape towns in the Astore Valley are. The Top 5 places to visit in Astore are.
Rama lake Astore is a small lake in Astore Valley Gilgit-Baltistan, Pakistan. Astore Valley is full of meadows and pastures. The meadows around Rama lake are the real beauty of this region. One of the peaceful ambiances, with crazy weather the way from Astore to Rama is hidden natural beauty.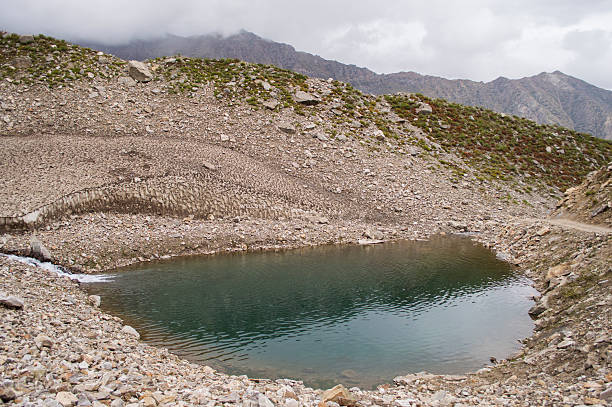 This lake is almost 10 km away from Astore. The road after a certain point is quite steep. You need to have a 4WD vehicle, although the route is blacktop all along. Jeeps cannot go further from a certain point there although bikes can go further. the lake is 4 km away from Rama meadows. which is around 45 mins trek. About 11500 feet above sea level.
Rainbow Lake Astore
Rainbow Lake is a small lake but doesn't at all lack beauty. Fed by freshwater streams from adjoining mountains, Rainbow Lake has crystal clear water that changes shades from turquoise to green during different times of the day. The lake contains good-sized brown trout and is popular amongst trout anglers.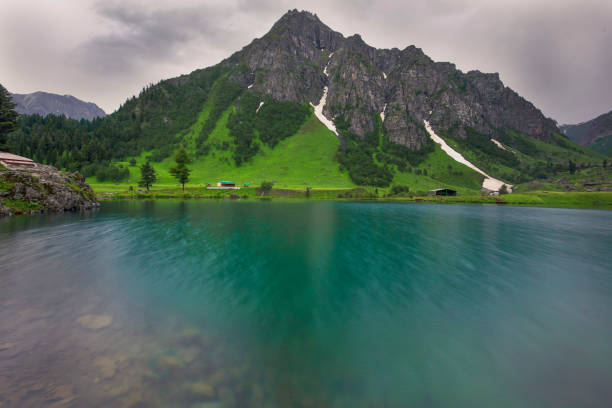 Fairy Meadows
 Fairy Meadows has fascinating waterfalls, natural springs, and stunning views of multifaceted mountains. To reach Fairy Meadows, you will have to take a jeep from Raikot Bridge. The track leading to Tattu village gets quite narrow after a while and one would need the services of an expert driver. After an hour's drive the jeep track will end around a km ahead of Tattu village and from there on, one will have to walk on foot. After another 1.5 to 3 hours walk (depending on the fitness level), one reaches the fairyland.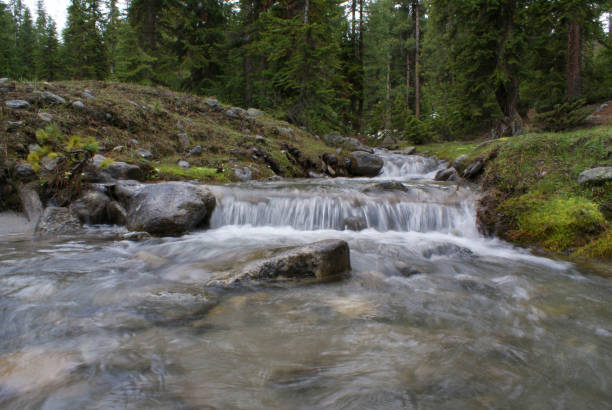 A place as beautiful and serene as you can imagine. When in Fairy Meadow, you will get a great view of majestic Nanga Parbat, the ninth highest mountain in the world. Flowing down from the Nanga Parbat massif is the Raikot Glacier which is erroneously written as Rakhiot Glacier on most maps including Google Maps.
The average height of Fairy Meadow is 10800 ft. Even in summers, it gets quite cold at night.
Minimarg Astore
The best place to visit is a real heaven on earth. Recommended visiting once in life. To enter Minimarg you need army permission at Chillim chowki because of the border area. Try to rent out a nice 4×4 Jeep as the roads are not good. Secondly, you can't enjoy the roadside view if you are driving. If going for the first time, recommended to take a guide and always keep your identification proof with yourself. Indeed an incredibly beautiful sight.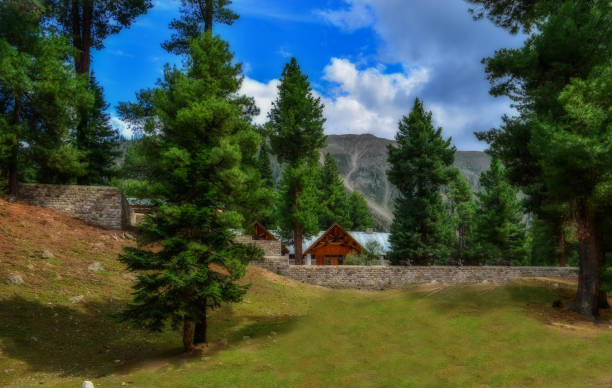 Domel Astore
Domel Valley is a piece of Paradise in the Astore District of Gilgit-Baltistan. That is to say, hidden natural beauty in the Himalayan range of Pakistan. On the other hand, The lake, surrounding valleys, mountains, lush green fields, streams, falls rivers, and a peaceful environment. Moreover, the facilities available at such a remote location are just amazing. 
Chillim Astore
Chillim Astore is the last village of Astore valley. Whereas on the other hand the starting point of Deosai National Plains Skardu. Chillim and Deosai both are lush green areas just mind-blowing.