About
In the Northern Area of Pakistan, several beautiful valleys are spread. Which seems to be tourist points. One of them is the Astore valley. The Astore valley is about 115 km, 3 and a half hours away from Gilgit. Likewise traveling directly from Islamabad to this valley, It is about 15 hours drive away.
First of all, after passing through the Raikot bridge, From Darichi a road passing towards the hilltops lead to Astore Valley. Some wooden bridges are on the way while traveling through rugged mountains and on the bank of the River Astore. There are fascinating destinations along the way.
Mountains and towns
Astore Valley at the foot of the second highest peak of Pakistan and the ninth-highest peak in the world, Nanga Parbat. Furthermore, it is a collection of almost 100 small and large towns. Where amazing lakes, lush green meadows, Sky touching high mountains, Snowy peaks, Waterfalls are interesting for adventures and entertainers. Some of the beautiful landscape towns in the Astore Valley are.
Chillim
Boband
Gearkot
Eid-Gah
Finnah
Bolan
Chongat
Historical Importance
Astore is one of the most important areas of historical importance, making it a transit route for travelers from Central Asia, China to India. In past Britain's Army and businessmen use this route to reach the sub-continent. Afghan traders use this route in the past for bringing their goods to Kashmir.
Similarly in the past, this valley was the part of Diamer district but later in 2004, this valley was declared as a separate District. Eid-Gah is the headquarter of this District.
The climate here is very pleasant in the summer. whereas in the winter snowfall here from 6 inches to 5 feet. Due to which affect daily routines life. The valley is a confluence of many mountains. A road toward East goes to the Deosai National plains Skardu. Even more beautiful Fairy Meadows is in the North.
Lush green meadows and trees of fruits provide calmness after the long ride and fatigue go away. Chillim is one of the beautiful places in this valley. This is the base camp towards Deosai from Astore. Chillim is 52 km away from Astore. Jeep service is available between Chillim and Astore. Similarly, Rama is also an eye-catching place at a distance of almost 10 km from Astore. Pine tree forests are also present in this valley.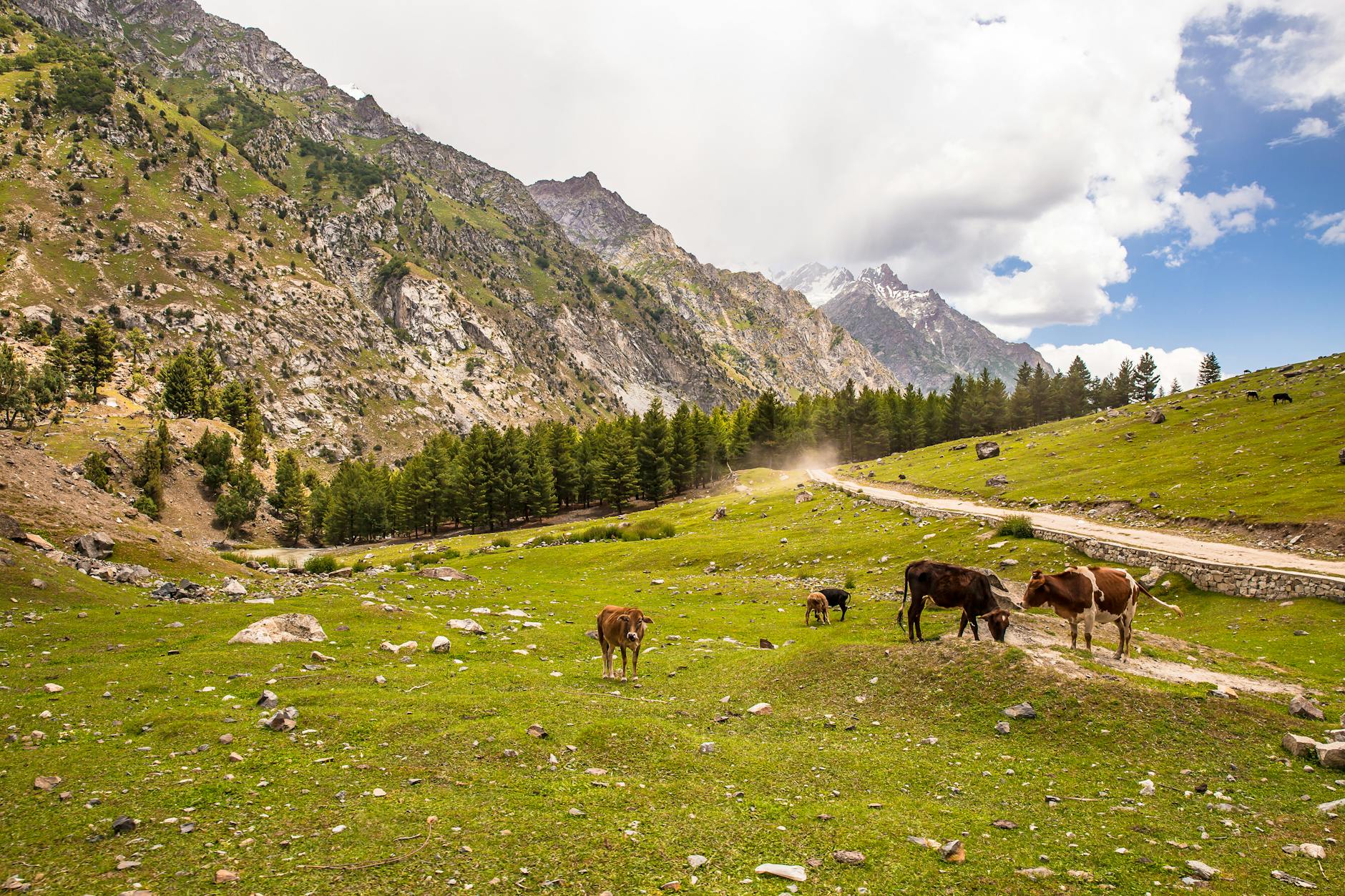 Finally, this valley is the home of wildlife. Above all Snowleopard, Ibex, Deer, Rabit and many wildlife animals are present in this valley.